Waffles.
A.MAZ.ING!
HUGH-JASS-SALAD!
#moregardentomatoesplease
#cerealfordinner
Snack.
Please note: this is not one days worth of food but rather some highlights from the week…And in case you were wondering, hashtags and dashes still count as one word! 😉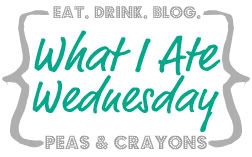 What have you been enjoying this week? In one word or more…
Subscribe to the blog via email!