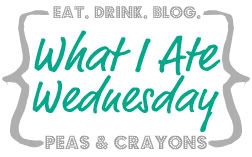 It's been a month of delicious eats and as the last day of July, I thought it'd be fun to look back at some of my delicious eats.
From the end of the peanut butter jar…
To an endless supply of salads…
From food fresh from the garden…
To food for thought…
From a simple snack…
To my first successfully made veggie omelette…
topped with salsa & avocado with a whole wheat tortilla and jam on the side.
What have you been eating this month?