I can't believe it's May 1st! I also can't believe it was 85* outside yesterday and it was my day off so I was able to enjoy every ounce of sunlight and warmth possible.  I also made sure to rock the windswept look after driving around with all my windows down and the sunroof open.  No complaints here.
You know what else I'm not complaining about?  This new banana bread recipe.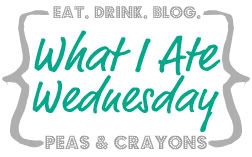 I got back in the kitchen for some baking on Sunday and it was amazing. I've been trying a new banana bread recipe for months and kept getting stuck.  It was leaving me defeated and unmotivated and I felt like I couldn't make something else until I got that recipe right.  Well, I was wrong.
I've got a new banana bread recipe for you today but it's not the one I've been working on.  But it only took one try and I pretty much love it.  It's not a sweet bread but I didn't want a sweet bread.  I wanted something that was delicious, healthy and could be part of a great snack topped with some almond butter and fruit…
Or that I could pair with a little more protein and turn into a lunch in the sun.
That's exactly what I got.
Cinnamon Banana Bread
Cook Time: 50
Ingredients
3 bananas, mashed
1 banana Chobani Greek yogurt
1 egg white, beaten
1 tsp vanilla
1 tsp baking soda
pinch salt
1 cup whole wheat flour
1/2 cup almond meal
1 tsp cinnamon
For the optional swirl
1 tsp cinnamon
1-2 TBSP honey
Instructions
Mix all wet ingredients in a larger bowl. Then in a smaller bowl, stir all dry ingredients together. A little at a time, add the dry ingredients to the wet.
Spray a loaf pan with non-stick cooking spray. Pour 1/2 the batter into the bottom and even it out. Now drizzle on our cinnamon swirl and add the rest of the batter.*
Bake in a 350* oven for 50 minutes or until a toothpick inserted comes out clean.
*If you don't want to add the cinnamon swirl, just pour all of the batter in and bake. The swirl just makes it fun and adds a bit more cinnamon flavor.
Give it a try, it might be just the recipe you've been waiting for.