Sitting in my room listening to John Mayer's Paradise Valley after weeks of not listening to it and I'm just filled with excitement, happiness and all around good feelings.  I can't tell you why (just yet) but I'm taking these moments to look inward, talk it out with friends and family, and take care of me.  Timing is everything and before things start getting crazy, it's time to relax and make sure I'm in a good place to take it all on!
HLS was not only fun but it was an incredible time to connect with new friends, bloggers and the various brands that also attended the conference.  Since getting home, I've been trying to connect with all of these new people and it's a bit overwhelming.  I figured if I'm trying to connect on numerous platforms with these new friends, others may be trying to do the same.  Because of that, I figured I'd make it easy for you today (whether you're new here or if you've been around for awhile) and remind everyone where you can find me on the interwebs, besides right here. 🙂
If you want to make sure not to miss a single post, you can get posts straight to your email by filling out the box to the right and hitting submit.
There's always the option to follow me via Bloglovin or Feedly too!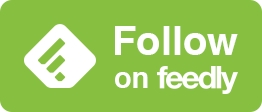 Want to connect on Facebook? Like the Talk Less, Say More blog page!
I used to think Twitter was silly but it's so much more than I ever thought it was – let's connect!
Are you as Instagram obsessed as I am?
I spend many evenings laying in bed checking Pinterest on my phone until I fall asleep.  I swear as soon as I get my own place, it's going to be so fantastic thanks to Pinterest. (A girl can dream, right?)
Let's be friends, let's connect and let's stay in touch!  Besides, you can never have too many friends, right?!
What's your favorite social media platform?