I'm a social media junkie. There I said it.
I'm on it a good chunk of the day for work. I use it for blogging. And it's a great way to stay connected with friends all over.
From carrying out conversations on Twitter…
@HealthyDiva31 OH MAN!! I've had one and I feel like I'm still having trouble keeping my eyes open…time for the second!

— Katie Arnold (@talkless_saymor) February 14, 2014
To showing off some darn gorgeous dresses my mom and I bought for my cousin's wedding in March on Instagram… From following all of my favorite blogs on Bloglovin….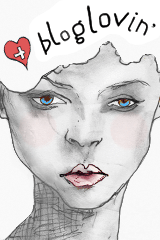 To sharing some of my favorite inspirational quotes on Facebook…
I know it's not always fun and games and sometimes it's a giant time suck (I'm looking at YOU Pinterest!), but at the end of the day, I really do enjoy social media and the opportunity it has provided for us all to connect with one another.
What's your favorite social media platform? 
P.S. The winner of the Nasoya Tofu giveaway has been contacted, thank you to all who participated! 🙂