They say variety is the spice of life…
But I'm a creature of habit and I'd hate to think that makes me boring especially when I feel like my life is anything but!
With that, I do understand that we need variety in our lives – food included so I've been trying to change things up a bit.  It may not be much but it's a step in the right direction:
My usual lunch:
The variety:
This week's variety of the variety (did you know that was possible?):
It may look the same but instead of banana bread, that's zucchini bread.  I tricked ya, huh? 😉
I've also been changing up my snacks a bit.  With the weather getting warmed, I'm craving smoothies more and more:
And since Greek yogurt hasn't been lunch quite so often but is still a constant craving, smaller yogurt bowls have been great for snack time:
They say variety is the spice of life and I'm doing my best to embrace that in every aspect of my life.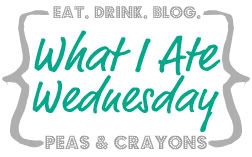 How do you "spice up" your eats?