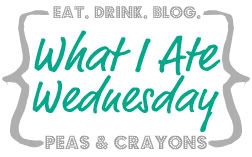 Have I mentioned that I put peanut butter on everything?  Or at least pretty darn close to it!  But do you honestly blame me? Peanut butter is the most delicious thing in the world!  And if you disagree, I'm going to assume it's because you're allergic.  And for that, I'm sorry.  I won't tell you what you're missing but I can't promise my meals won't, a picture speaks a thousand words.
 As I mentioned yesterday, it was Deepika's birthday and we had to start out with the usual birthday breakfast spot: S&W Diner.
While their pancakes are amazing, I went for the french toast with a side of sliced banana and peanut butter.  I was able to make this:
Thankfully I was able to walk it all off on our hike at Escondido Falls.
And then lunch came around.  And while yesterday I technically had a bowl of yogurt and granola, I didn't take a picture.  But lucky for you, I took a picture earlier in the week of my peanut butter and jelly + peach lunch.  Oh it was yummy!
I'm sure so far you're with me.  So far nothing super strange or new.  (Although Deepika tried peanut butter on her french toast for the first time and yesterday and I think I got her hooked!)  But this is where you may either start to question me or judge me.  Or maybe, you'll trust me and try this because it's amazing!
That's right, peanut butter on my sweet potato! There's also a little cinnamon hiding under there somewhere. 😉  Plus some grapes and green beans for added nutrition.
What? I like peanut butter?  I swear it's a girl's best friend and I don't think I could go a day without it.  (Gosh, I hope I never become allergic…that would be my luck!) 😉 
What food do you eat every day?  
What's the weirdest thing you've put peanut butter on?